To illustrate the benefits of rebalancing an insurance program to strengthen wealth protection and better manage expenses, the following example presents a before-and-after comparison for one of our newest valued clients.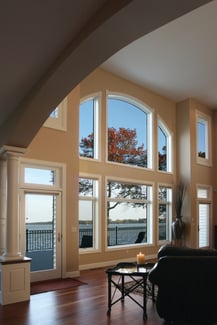 Jeff and Tracy recently purchased a secondary home in beautiful Door County, Wisconsin. While they look forward to spending summers on the lake, they have realistic expectations about the amount of time they'll be able to spend in their new vacation home. With this in mind, they intend to rent out the property approximately 5 weeks out of the year. Unfortunately, in the world of home insurance, most carriers will not insure a secondary / seasonal property that is rented on a short term or weekly basis.
With the help of Tammy Cross, Jeff and Tracy were given a policy which provided full coverage of the home, including theft of personal property while rented. Without the experience and insight of Tammy, this commonly overlooked coverage would have been missed.
Click here for additional coverage information when renting your home. Or contact a Private Client Knowledge Broker!
*Client names have been changed to maintain anonymity.