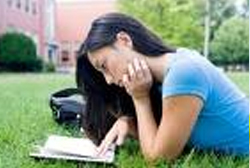 A good student discount is a reduction of auto insurance premiums for a young driver who falls into the "good student" category of the insurance provider. The definition of a good student varies from one insurance company to another. Here are a few of the requirements to be labeled a "good student":
Ranks in the upper 20 percent of his or her class
Has a B (3.0) grade point average (GPA)
Dean's list or honor roll
A discount for a good student is based on the premise that good students are better drivers. Statistics have shown that students with higher grade point averages (GPA) tend to be more responsible when operating an automobile.
Underwriting guidelines vary on the percentage for the good student discount. On average it is 10 to 15 percent and is compiled into an overall rate - it does not show as a specific line item on your policy.
There are other student discounts to ask about as well. Some insurance companies offer discounts if your child is in college without a vehicle, or if your child has a graduate degree.
Wisconsin residents, contact knowledgebroker, Kori Cumley to make sure your policy is taking full advantage of every discount available to you!