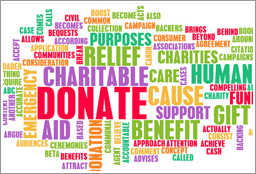 What is "Not-for-Profit Directors & Officers Liability" and why do I need it?
The typical Not-for-Profit D&O policy will:
Protect entity and its directors and officers from claims that arise from their decisions and actions
Protect entity for non-bodily injury claims
Cover the personal liability of directors and officers as individuals and reimburses the company for claims that it has paid to a third party
Cover defense costs, settlements, and judgements
Answer on behalf of the entity to stakeholders, members, employees, and the public
Types of claims brought against not-for-profits:
Financial mismanagement / misuse
Anti-trust violations
Restraint of trade
Membership discrimination
Defamation
Conflict of interest
Breach of contract
Mistakes or errors in judgement
Employment related claims

Discrimination / harassment
Wrongful termination / refusal to hire
It also may be easier for a not-for-profit organization to enlist parties willing to serve on the board of directors if there is D&O insurance in place. See: "Exposures of Being a Member of the Board"
D&O policies can vary widely, as do the needs and exposures of not-for-profits. A thorough review with your agent is necessary to choose the right carrier partner for your organization.
For additional information and to receive a quote on this valuable coverage, please contact your R&R knowledgebroker.