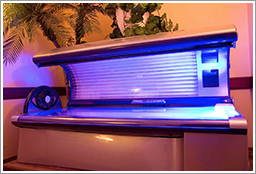 Recently, a large tanning insurance provider Thomco (Thompson Insurance Enterprises) chose to exit the tanning salon insurance marketplace. This leaves hundreds of tanning salon owners without insurance coverage for their tanning salon when their policy expires.
R&R Insurance Services, operator of www.InsuranceForTanningSalons.com is accepting applications for tanning salon insurance from any tanning salon in the Midwest: Illinois, Indiana, Iowa, Kentucky, Michigan, Minnesota, Missouri, Ohio, and Wisconsin. A simple form gets the quote process started with a Tanning Insurance Specialist.
Customized Tanning Salon Insurance Program is designed with specialty coverages for sun tanning salons, including spray-on and air-brush tanning. Key elements of this insurance coverage for tanning salons includes:

General Liability:
Limits up to $1 million occurrence/$3 million aggregate
Automatically includes Professional Liability
Medical Payments coverage of $10,000 per person
Cancer/Long Term Skin Damage included at policy limits
Employees as automatic insureds
Employment Practices Liability
Fire Legal Liability - $200,000
Building Owner as Additional Insured
BOP Plus Pak
Personal and Advertising Injury
Optional coverages:

Hired and Non-Owned Vehicle Coverage
Employee Benefit Coverage
Employment Practices Liability
Umbrella Coverage:
Umbrella limits up to $10,000,000
Property Coverage:
Replacement cost of buildings and contents
Business Income and Extra Expense on an ALS basis
Crime coverage: Money & Securities $15,000 Inside/$7,000 Outside
Sign and glass coverage
Law and Ordinance
Equipment Breakdown coverage
www.InsuranceForTanningSalons.com offers a quick, easy application process, payment options and additional optional coverages. Call any of our knowledgeable Tanning Salon Insurance Representatives for a no-obligation quote or consultation. 262-953-7200.
Important Note For Tanning Salon Owners: No new business quotes will be accepted by Thomco, and all active policies will remain in effect until the expiration date. At expiration, tanning salon owners will receive a non-renewal notice in the mail. When you receive this notice - please contact R&R Insurance: www.insurancefortanningsalons.com or 262-953-7200.