To illustrate the benefits of working with one of the largest independent agencies in the Midwest, the following example presents a recent claim situation for one of our newest valued clients.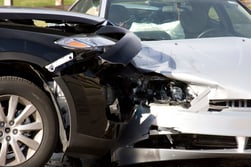 Shortly after Julie was introduced to Jeff Wolfgram, Knowledgebroker at R&R Insurance, she was involved in an unfortunate car accident. Due to the nature of her situation, Julie continued working with her current insurance agent to file the claim.
During the next several days, Julie's agent never got back to her and found it easier to get in touch with Jeff for questions. Jeff provided guidance on filing the claim, managing the claim process, etc.
Because of the level of service and the expertise Jeff provided, Julie ultimately decided to switch agents and begin working with Jeff Wolfgram and R&R Insurance Services.
Contact a Private Client Executive for more information.
*Client names have been changed to maintain anonymity.