More than ever in this day in age, we hear about major retailers having a breach of customers' personal information. By the time you realize one happened to your business, its often too late. Therefore, it is best to be aware and protected just in case. Do you know if your business covered for a Data Compromise?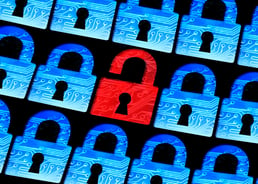 What is a Data Compromise?
A breach of a company's network, in which customer information is stored, processed, transmitted, etc.
What do I need to do to make sure my business is covered?
Be sure to talk to your insurance agent about Data Breach Coverage today! When purchasing Data Breach Coverage you will want to make sure

Response Expense

AND

Defense & Liability Coverage

is included.
Response Expense can help provide service to help your business comply with state laws requiring notification, credit monitoring, and identity restoration. Some items you want to confirm are included in your insurance provider's response expense are as follows:
Provides coverage for notification to customers who may have been affected by a data breach
Provides 12 months of credit monitoring after data breach
Forensic IT Review coverage to cover costs associated with hiring a third party computer expert to help determine the extent and origin of the data breach
Legal review to pay for costs of professional advise
Public relations coverage to pay services needed to retain goodwill with your customers
Defense and Liability Coverage will cover defense and settlement costs in the event a customer/s bring suit against your company.
If you have any questions about your current coverage or want to learn more about setting up a policy, contact a Knowledge Broker.