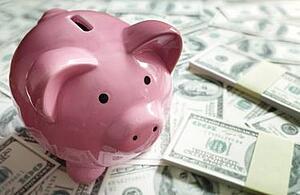 Many employee benefits are subject to annual dollar limits that are periodically updated for inflation, such as HSAs, health FSAs, and transportation fringe benefit plans. The IRS recently released Revenue Procedure 2019-44 revising the Health Care FSA and Limited Purpose FSA maximum for 2020. For tax year 2020:
The dollar limitation for employee salary reductions for contributions to health flexible spending arrangements is $2,750, up $50 from the limit for 2019.
The monthly limitation for the qualified transportation fringe benefit is $270, as is the monthly limitation for qualified parking, up from $265 for tax year 2019.
The IRS typically announces the dollar limits that will apply for the next calendar year well in advance of the beginning of that year to give employers time to update their plan designs and make sure their plan administration will be consistent with the new limits. Check out our convenient chart with all of the major IRS benefits limits for 2020!

Contact a Knowledge Broker for more information.