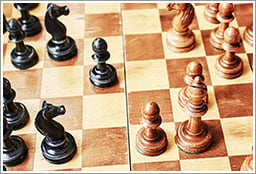 It has often been said that "the only thing that is constant is change" and certainly the recent political election results translate into more change. In that vein, we at R&R Insurance Services remain "constant" in our dedication to keeping our Benefits Practice clients informed of these changes…to be your knowledgebroker.
Of course, the biggest change we have seen in the world of benefits has been the Patient Protection and Affordable Care Act (aka ACA, aka Obamacare). One of the main platforms of President-Elect Trump has been to "repeal and replace Obamacare." In this current post-election and pre-inaugural stage, there are many prognostications about what the future may be. So, what about "repeal and replace?" We would like to share some thoughts with you as best we can and at this point in time to address questions you may have:
Soon after President-Elect Trump is inaugurated on January 20th, Congress could "repeal" Obamacare through "reconciliation" (only requiring a vote of 51 in the Senate). Among the challenges will be addressing the 19 million+ individuals who would lose coverage through the Exchanges with approximately 85% of them currently receiving federal assistance. Another major issue that will need to be addressed is that Medicaid expansion goes away with repeal in 31 states where enrollment increased by 16 million.

"Replacement" cannot be accomplished through the "reconciliation" process unless additional spending cuts are made in the budget. Therefore, "replacement" could most likely occur in a second legislative stage. How long this will take is a question.

Through the "reconciliation" process that would "repeal" the ACA, the reduction of funds for Medicaid and Exchange subsidies could be delayed for some time (6 – 18 months?) in order to avoid the problems mentioned above in #1.

The Republicans will need to have bipartisan support in the Senate to get to 60 votes. Some Democrats might be motivated to collaborate as the 2018 mid-term election will have 25 Democrat seats up for re-election in the Senate.

As for what "replacement" might involve, there are numerous considerations. The Trump platform has consistently promoted expansion of HSA-based coverage and selling of insurance across state lines. Additionally, President-Elect Trump himself stated that he would like to see certain parts of Obamacare retained such as coverage of pre-existing conditions and coverage of adult children to age 26. If there are any individual tax credits that might be introduced for individual medical coverage, we may see, as the "Cadillac Tax" is repealed along with the rest of the ACA, a limitation or cap on the amount that an employer can deduct for health and welfare expense to provide a revenue stream.
We recently hosted a Benefits Client Monthly Compliance Webinar - "How Will the Election Impact Employee Benefits Regulations & a Look Forward to 2017." If you weren't able to attend, please note that all of our webinars are recorded and archived at
https://www.myknowledgebroker.com/health-care-webinar-archives
where they are available 24/7.

In addition,
Terry Frett
from R&R Insurance discussed the "re-tooling" of the Affordable Care Act on WISN 1130AM Radio shortly after the election. In addition to ObamaCare Open Enrollment 2017, he shared his thoughts on what repeal could look like in the individual and employer group markets.

The changes ahead will involve more than the future of the ACA. We can reasonably expect to see regulatory changes from the Department of Labor, the Treasury Department and the Department of Health and Human Services. As we monitor and study these developments, we will keep you informed in a variety of ways –timely Legislative Briefs posted to your MyWave Connect© client portal, special client alert emails, monthly compliance webinars, account management communications and client consultation.

We look forward to continuing to serve you as your knowledgebroker. If you have any questions, please contact your R&R Benefits Consultant.