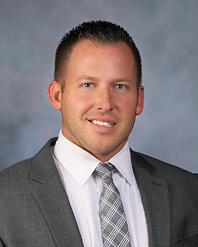 Waukesha, WI -- R&R Insurance Services, Inc. welcomes Josh Timm as Account Executive. Timm has more than ten years of insurance industry experience.
Timm has held multiple sales, marketing and service positions with various insurance carriers including Wausau, Philadelphia Insurance Companies and Sentry Insurance. Most recently, Timm was with The Hanover Insurance Group as a Small Commercial Sales Manager responsible for working closely with Wisconsin agencies to enhance their service offerings and grow their business.
Timm will be concentrating on building a book of business within the technology and manufacturing arenas – specifically in the South and Central part of the state of Wisconsin. "Josh's background strength in technological risks will bode well for customers with significant exposure in this area.", "Cyber Liability, Data Breaches, Cyber Extortion and Electronic Data Liability are just a few of the ever-increasing risks businesses face today, and Josh's experience in this realm will be a true asset for R&R and for businesses in Wisconsin." states Frank Maurer, Executive Vice President of Commercial Lines for R&R Insurance Services. "We are excited to have Josh on board and look forward to increasing our book of business in Southeastern and Central Wisconsin."
Timm holds a Bachelor of Science degree from The University of Wisconsin, Stevens Point, Stevens Point, Wisconsin. Originally from Oregon, Wisconsin, Timm lives in Oregon and is an active member of the Middleton Chamber of Commerce, as well as the Oregon Youth Athletics.
R&R Insurance Services, Inc. has served the insurance needs of southeastern Wisconsin since 1975. Today, R&R is Wisconsin's largest singly owned independent insurance agency offering businesses and individuals a full range of insurance products including property casualty, employee benefits, workers compensation, liability, life, dental and home/auto. R&R is also a shareholder with Assurex Global, a worldwide network of leading independent insurance agencies.