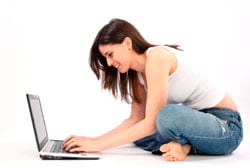 We saw a great article written by Russ Banhan of Independent Agent magazine, about personal and business exposures from the use of social media. Here's eight ways to reduce your exposure:
1. On Facebook and other social media sites, take advantage of the highest security settings and only allow "friends" - not "friends of friends" - to see your profile.
2. When creating a profile, choose a different year of birth than your actual one.
3. Be parsimonious with your "friendships": if you don't know the person in the real world, do not friend them in the cyber world.
4. Make sure that your friend really is who he/she says he/she is. Follow up your friend requests with an e-mail, text or phone call.
5. Make your children friend you. This enables you to watch them, and them to know that you're watching.
6. Don't post or tweet your location or when you're going to be any place specific, to reduce the chance of being burglarized.
7. Search for yourself using search engines like Google and people search sites like Pipl to find out what is being said about you, and then contact websites that have posted inaccurate or personal information to have it removed.
8. Consider investing in online repuatation management services that will monitor the Internet for information about you.
Information taken in part from an article by Russ Banham.
See also: Cyberbullying and Age-Based Guidelines For Children's Internet Use