As an insurance consulting and risk management partner of the League of Wisconsin Municipalities (LWMMI), R&R Insurance's Municipality Practice Group provides our specialized coverages and service to villages and cities across the state of Wisconsin. Established in 1898, LWMMI was formed to work for the common good of cities and villages. The LWMMI Mutual Insurance Program provides significant advantages to participating members including: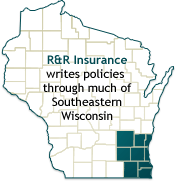 Broad specialized coverages not normally available to individual cities and villages
Up-front, competitive pricing
Services from regional agencies
Individual underwriting and rating
Group purchasing power
Specialized services in municipal loss prevention, claims, policy service, audit and consultation
Membership in LWMMI means you are joining a program developed by municipal leaders like yourself to meet needs unique to all municipalities.