In the marketplace, drones are on the rise as a commercially used technology. When looking to insure them, there are questions that need to be answered when discussing coverage options.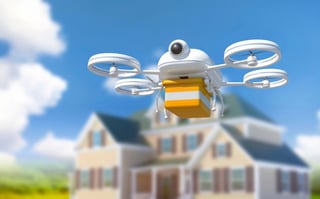 Are all drones registered with the FAA?
Are all operators certified to fly drones?
Can the operator provide evidence of his/her certification?
How will the drone be used?
Where will it take off, land, and what is the flight path?
Will flights take place around the public?
Will the unnamed aerial vehicle remain within its operator's line of sight?
How high and how fast will it fly? (Right now drones are limited to an altitude of 400 feet and a speed of 100 mph)
Is there a maintained log kept to show all flight activity?
Will the drone collect data; including pictures, video, or sound?
How will the data be used?
What are the possibilities for unintended eavesdropping?
Has the drone owner or operator had any drone related incidents that could lead to a claim?
These questions are based on an article found in Best's Review, April 2016, article, Flight Risk, by Angela Adams.
For further information about drones and their rules and regulations, hazards, and coverage under commercial insurance, check out this article from the R&R blog.