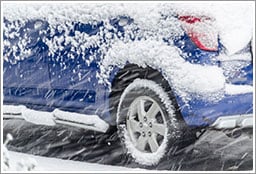 As much as we all love the holidays, there can be a lot of stress that comes along with the joy and celebration. One of the stressors for many of us is driving, especially after a holiday party or celebration.
We found a helpful article on 'Preventing a Holiday DUI,' which provides great reminders on staying safe when behind the wheel. One of the important highlights is what to do if you find yourself on the road with an impaired driver. Here are a few great suggestions:
Do not attempt to personally stop the driver.
Give yourself plenty of distance between you and the impaired driver.
Don't ever try to pass a driver in this condition.
Slow down, pull over, and get completely out of the way if you need to.
If a car is coming head-on towards you, move to the shoulder, stop and flash your lights.
We hope you have a happy, healthy and safe holiday season with friends and family.