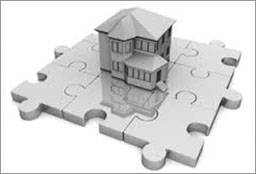 In the 2014 budget, the President is looking to raise estate tax rates and lower exemptions that applied in 2009. While nothing is finalized yet, Jonathan Forster & Jennifer Smith provide interesting opinions on the potential impacts of the proposed budget: Weighing The Obama Budget's Impact on Estate Planning.
Under the President's proposal, as of 2018 the top estate, gift, and GST tax rates would return to 45% (up from 40%), the estate and GST tax exemptions would revert to $3.5 million, and the gift tax exemption to $1 million (all down from $5.25 million). In their opinion, this would make lifetime gift planning more complicated for wealthy families and closely-held business owners who want to transfer ownership to their family members.
Additionally, this year's budget would only tax property transferred to trusts through sales or similar transactions that are "disregarded" for income tax purposes under the grant trust rules. The potential impact: even in its more restricted form, passage of this proposal would adversely affect planning with grantor trusts.
The Obama administration wants to terminate a trusts' GST-exempt status on its 90th anniversary and subject the trust assets or subsequent distributions to GST tax. Potential impact: this would limit the long-term tax leverage afforded by GST exempt trusts and a family's ability to preserve wealth over time.
The Administration would also limit the availability of the GST exemption to qualified transfers made directly by a living donor and not through trusts. Generally, direct payments to medical care providers or tuition for another person are gift and GST-tax exempt. The potential impact, in their opinion, is that it would affect all non-exempt trusts, not just HEETs.
Now is the time to make the contact Pat Driscoll and take advantage of current estate planning laws.