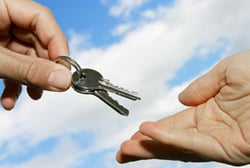 A legal aspect that your company should be aware of when hiring drivers is negligent entrustment. There is no law that states you have to check the MVR of any applicant. But there might as well be, because there is precedent law on the books that indicates if you don't, then you may be held responsible.
Do you need more proof that a fleet owner must install and maintain an effective program of driver selection and training? That a fleet owner needs a thorough pre-employment investigation of each driver, including a record of accidents and violations? The following is taken from an article prepared by Ben F. Heinz, Director of Safety Engineering Services for Transport Indemnity, and published in a recent issue of Western Trucking Magazine. In the case described, note that the court found the defendant negligent because he employed an incompetent driver.
The threat of increased costs from accidents to employers without workable safety programs is more than a danger warning signal. It is reality. I refer to penalties, imposed on companies by courts or juries where the employer was found guilty of gross negligence. Management, through the growing development of negligent entrustment in court case, can be guilty without doing a thing. Negligent entrustment means to confer a trust upon someone with inherent failure to exercise proper care in this delegation. It opens up new avenues of attack by plaintiff's lawyers. This is particularly true in the motor transportation industry. Here are some examples of how an employer could be penalized in some states by what is known as punitive damages, and in court by higher judgments, if it was found that he failed to select proper personnel, capable for the job to which assigned. This could be a lack of skill in the job. Or it could be a lack of physical, mental, or emotional qualification. The fact that a transportation company did not have an adequate screening procedure or training program for employees could be grounds for finding it guilty of negligence. The lack of an adequate maintenance and equipment servicing program is another vulnerable point of attack for plaintiff's attorney. The failure of a transportation company to comply strictly with state or federal regulatory requirements and directives is another possible indication of negligence.
The truth is, then, punitive damages may be awarded by the courts as the result of the failure of the employer to provide the proper atmosphere or conditions for safety of others. The whole point is to punish the employer for his negligence.
In a recent high court case, (Rone Grain Company vs. McFarland) the suit charged that it was conscious indifference to the right of others for the defendant trucking company to permit a large heavy truck to be entrusted to a man with seven moving violations and 2 accidents in 4 years. This bad driving record was admissible in evidence. Damages were asked -- to punish the defendant against entrusting such vehicles to an incompetent driver and to warn others not to engage in such conduct. The court found the company guilty of gross negligence, but did not assess damages.
However, the judgment was for $24,615 for a whiplash injury on a case where the plaintiff was only 20 and where the medical bill was only $420. Obviously, the jury took this way to punish the trucking company for failure to place good driver personnel on the public roadways.
I am advised from authoritative source that in criminal prosecution the maximum fine is determined by statute. In the civil punishment proceedings there is no ceiling to what the jury may determine is ample punishment in line with the defendant's net worth. The fact that a corporate defendant's financial position may be introduced in evidence may evoke a large verdict for punitive damages. This could be just because the net worth of the corporate defendant is large. This occurred recently in Los Angeles, where a jury rendered a verdict of $1 compensatory damages against the telephone company and entered a verdict of over $1,000,000 punitive damage. So you see, punitive damages are not allowed because the defendant has suffered any particular monetary loss for which he is entitled to be reimbursed. Rather they may be considered as an expression of a communicative attitude towards one who willfully and wantonly caused hurt to another.
I should think that it would be crystal clear to all of us that employers are facing a real threat to their profits by any apathy or failure to implement and control a program designed for the conservation and protection of their corporate assets.
Note: New Mexico (1994) had a $2,600,000 negligent entrustment settlement in Farmington, NM where the driver for the company did nothing wrong to cause the accident, however had a less than desirable driving record.
R&R Insurance can assist your company in developing consistent methods of screening potential drivers of vehicles on your behalf. Not only does this help safeguard your company from a Negligent Entrustment Lawsuit, but it also helps to make you a better risk to the insurance industry. This can result in better rates that save you money. More about dynamic fleet safety programs.
For more information on fleet safety issues, contact knowledgebroker John Brengosz.