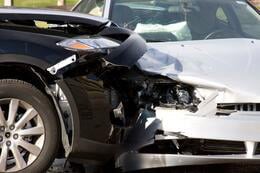 Back in 2012, Coca-Cola was hit with a $24 Million distracted driving judgment. The plaintiff's attorneys were able to successfully argue that Coca Cola's cell policy for drivers was "vague and ambiguous." They also suggested that Coca-Cola was aware of the dangers but withheld this information from its employee driver, which led directly to the circumstances that caused the accident. The jury awarded $14 million in actual damages and another $10 in punitive damages to a woman hit by a Coca-Cola truck driver who was chatting on her cell phone.
Do you have a robust "fleet policy" in place? Are your employees aware of your expectations while driving? Do you periodically provide training to your employees who drive for business, whether in your company vehicle or in their own personal vehicle? If you answered no to any of those questions, you are exposed to a similar Coca-Cola fate.
Having and enforcing a "fleet policy" with a clear expectation on cell phone usage is vital to protecting your employees, the general public, and your company assets.
If you would like to see a sample fleet policy, please click here. It's just one of the many resources that we share with our clients at R&R as a way of creating value.
Contact me if you would like to learn more about increasing the profitability of your company by proactively controlling risk exposures.