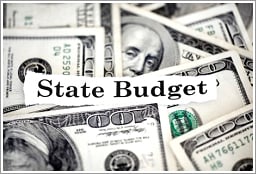 Leading up to the 2015 budget decision regarding the LGPIF, below is a list of common Q&As provided by the LWMMI. Our knowledge brokers have been following the issue closely and understand the business, the coverage forms, and the insurance markets that would replace the LGPIF if needed.
What is the Local Government Property Insurance Fund?
The Fund is established by Chapter 605, Wis. Stat. The purpose of the Fund is to make property insurance available for local government units. The Commissioner of Insurance by law is designated as the Fund's manager.
Why is the Governor considering discontinuing the Fund?
Based on wording within the proposed State Budget, property insurance is an area that the Governor believes is best handled by the private sector. The Fund's surplus is currently in a deficit position, so the move is not an attempt by the State to take money from the Fund for use in the General Fund.
Will Fund Coverage Pricing Change?
According to the OCI and ASU, coverage will remain the same. Pricing could change based on each insured's experience and the experience for all municipalities in the Fund.
When will I know whether the Fund is being changed or discontinued?
The proposal to close the Fund is part of the State Budget Proposal, which is currently being considered by the State Legislature. The process of reviewing, amending, and adopting the budget typically takes until June. We will continue to provide information and updates to you as they become available.
What if I have been contacted by an agent that said I have to get bids?
With access to unlimited markets, working with R&R can save you time and the headache of working with multiple agencies.
Please contact one of our knowledge brokers if you have additional questions. Or, join our webinar on March 23 at 3 p.m. to learn more about "What Happens if the LGPIF Closes."