To illustrate the benefits of rebalancing an insurance program to strengthen wealth protection and better manage expenses, the following example presents a before-and-after comparison for one of our valued clients.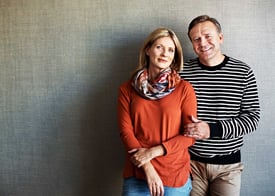 Steve and Julia are a couple in their late 50's whose children have started promising professional careers and live independently. They have two vehicles and live in a newly constructed home in Waukesha, WI. They also have a second home in Minocqua, WI with a boat and boat house. Both Steve and Julia serve on various boards and are active volunteers in their community. Their previous insurance plan exhibited many of the typical patterns of overpaying and underinsuring for their homeowner, auto, valuables, boat and umbrella liability coverages. Steve and Julia significantly improved their financial security while reducing their total premium 18% by rebalancing their program as follows:
Savings Opportunities:
Move coverage from a national company to a regional company, to take advantage of the homeowners pricing in an area that is not subjected to the impact of coastal claims.
Raise the deductible on their primary home to $1000, to match the deductible on their seasonal.
Take advantage of loss prevention credits for a heat loss detection system and an automatic standby generator.
Incorporate a 13% association discount related to Julia's profession.
Coverage Improvements:
Acquire full replacement cost coverage for their primary and seasonal homes with no cap.
Increase "other structures" coverage in order to fully protect the boat house from loss.
Combine their existing boatowners policy with their new package policy to improve coverage, which also reduces expenses and paperwork.
Add identity theft, special personal property, and increase rental reimbursement coverage.
Contact Brandy Enger, Private Client Executive, to learn more about properly protecting your most valuable assets.
*Client names have been changed to maintain anonymity.