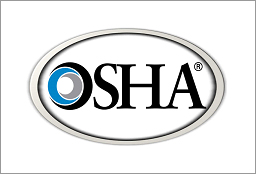 Every October OSHA releases a preliminary list of most frequently cited safety and health violations for the fiscal year. From 32,000 workplace inspections, topping the list for 2016 top hazards include lack of adequate fall protection, unsafe scaffolds, hazard communications problems, and lack of machine guarding.
According to OSHA, "one remarkable thing about the list is that it rarely changes. Year after year our inspectors see thousands of the same on-the-job hazards."
From the OSHA website, consider this list a starting point for workplace safety:
Fall protection
Hazard communication
Scaffolds
Respiratory protection
Lockout/tagout
Powered industrial trucks
Ladders
Machine guarding
Electrical wiring
Electrical, general requirements
While the list is not all encompassing, employers are urged to go beyond minimal requirements to create a safe working environment. A culture of safety has been shown to reduce costs, raise productivity, and improve morale.
Related content:
OSHA Webinar Series
OSHA Inspection Guide
OSHA - New Electronic Recordkeeping Requirements