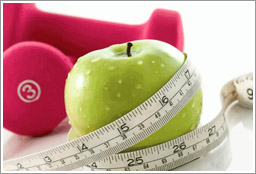 As an Employee Benefits Producer for R&R Insurance, I have access to some tools of our trade that business owners and HR professionals may not be privy to. I came across an article in Employee Benedit Adviser that discusses the multi-employer study by Health Management and Towers Watson. The study confirms what we've been promoting here at R&R. The bottom line for employers is that if you start to change employee behaviors, you will start seeing health care cost savings very quickly. The research is saying - within 1 year! Here is an excerpt from the research study as well as a few links to this information that I find worth sharing.
Although health risks have been directly associated with higher health care costs, and a growing body of research shows that improving health can generate a positive long-term ROI, there has been limited research on how soon cost savings begin accruing and the relative cost impact of health risk accumulation versus health risk reduction."This research not only demonstrates the level of savings that can be expected, but it also begins to show how soon employers can expect to begin realizing some change in costs as a result of a change in health risk status," said Steven Nyce, senior economist at Towers Watson and lead author of the study. "This is crucial information for employers that have made a commitment to improving the health and productivity of their workforce. It also should enable employers to attract more senior management support for investing in these programs."
Implementing strategies to help workers stay healthy is critical to controlling costs. At R&R, we take wellness to a whole new level. Wellness programs will increase the health and longevity of employees and their families –which means that businesses can have a lot of control over their health insurance costs and the productivity of their employees – control that they don't know they have. At R&R Insurance, we call this program WellCompForLife!
Join the WellCompForLife discussion on LinkedIn!
StayWell Health Management and Towers Watson's breakthrough study confirms that population health management will reduce employee health risks and produce short-term cost savings in as little as one year.
Study: Preventing Health Risks Has Rapid Payoff
The study, "Association Between Changes in Health Risk Status and Changes in Future Health Care Costs: A Multi-employer Study," was published in the November 2012 issue of Journal of Occupational and Environmental Medicine (JOEM) and is available on the JOEM website.
For more information about WellCompForLife, about self-funding your health insurance plan, health care reform or basic employee benefits questions, contact knowledgebroker Riley Enright.