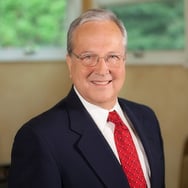 Waukesha, WI – R&R Insurance Services, Inc. welcomes Steve King as Risk Management Consultant.
Steve has more than 30 years of experience in the insurance industry, including strategic planning, territorial management, underwriting and risk management. His greatest satisfaction is solving problems for clients. As a member of R&R's Professional Service Division, Steve will be developing and implementing quantifiable risk service plans, and providing risk management stewardship and client advocacy with carriers.
"Steve is incredibly passionate and brings a great deal of knowledge to R&R," states Ken Riesch, President of R&R Insurance Services. "We look forward to adding his experience to our Professional Service team and are excited about the continued growth of R&R."
Click to learn more about Steve.
R&R Insurance Services, Inc. has served the insurance needs of southeastern Wisconsin since 1975. Today, R&R is Wisconsin's largest singly owned independent insurance agency offering businesses and individuals a full range of insurance products including property casualty, employee benefits, workers compensation, liability, life, dental and home/auto. R&R is also a shareholder with Assurex Global, a worldwide network of leading independent insurance agencies.