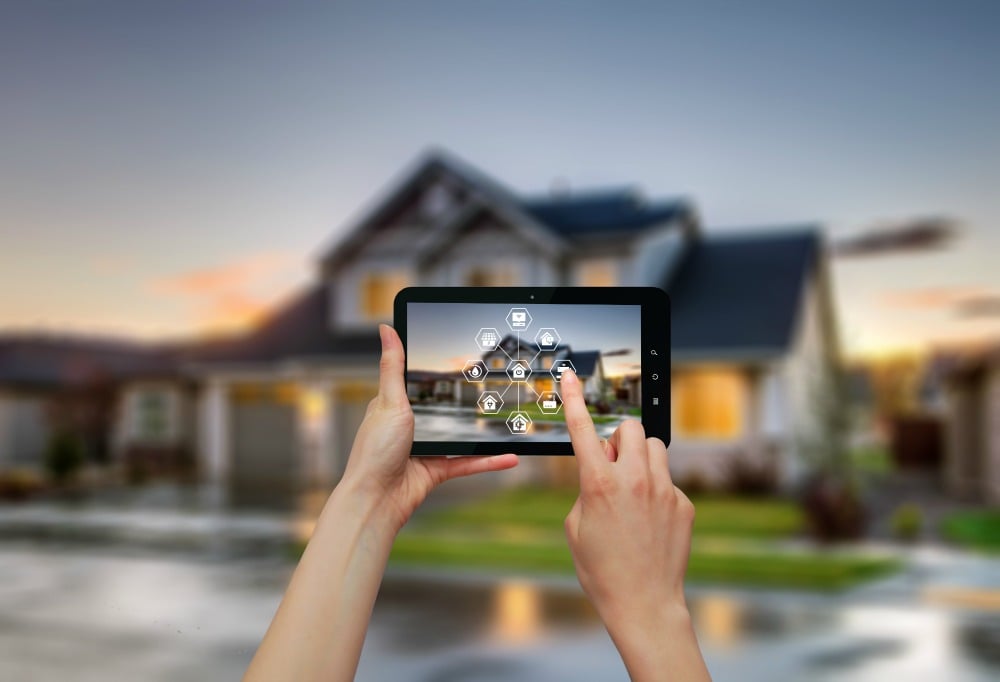 Many homeowners avoid installing home security systems because of the cost associated with the installation, monitoring and servicing. The security company charges a monthly fee for monitoring, and false alarms will also incur charges. Is the cost worth it?

Aside from the primary reason (keeping your family safe), you must consider other benefits of a security system, such as the cost of replacing stolen items and broken doors and windows. The peace of mind you have when your family is safe is invaluable.

Together with our from our friends at PropertyCasualty360.com, there are five reasons why a home security system worth the investment.
Fire detection

Features such as smoke detection provide a timely warning for smoke in the house. Heat detectors can alert you if they sense a source of heat. Heat detectors can establish the presence of a growing fire in your home and provide a timely alert when they detect a small change in temperature. Early detection can help prevent further damage from the fire. Some heat detector will signal the authorities to respond to a fire crisis in your home.

Detraction from possible intruders

Protecting valuables is the immediate benefit that people enjoy when they install a home security system. You continuously buy, inherit, and collect items that mean a lot to you or cost you a lot of money. The items reflect your values and accomplishment in life, but they are also the target for burglars. The system alerts authorities of burglary, which increases the chances of catching the criminal. The cameras not only monitor your home but help identify the criminal for the committed crime. The video footage will also help you create a list of items lost during the burglary.

Potentially lower home insurance premium

While there are many factors that make up the cost of home insurance, many insurance companies provide discounts to property owners who have a home security installed on their premise. A home security system will also help protect your identity. Some invaders target your identity. Identity theft can occur if an invader if you keep crucial documents at home or forget them in the car. An invader can use the information on these documents and cause you significant financial losses.

Protect against carbon monoxide gas

Carbon monoxide gas is part of combustion fumes. Burning wood, stoves and other heating systems produce carbon monoxide gas. The gas is colorless, tasteless, and odorless. Thus, the human senses cannot detect the presence of the gas in the air. Prolonged exposure causes the gas to build up in the bloodstream. Large amounts of the gas in the air will cause your body to replace the oxygen in the red blood cells with the gas. The side effects include serious tissue damage, and in severe cases, carbon monoxide poisoning culminates in death. A home security system can incorporate a carbon detector. The detectors will sense high amounts of the poisonous gas in your home and alert you so you can take the right measure.

Peace of mind

Various security breach situations can disturb your peace of mind. For instance, if you live in an insecure area where burglary can occur at any time, having a home security system is crucial. Peace of mind is essential for the seniors or another person with a disability who frequently remain at home. Such people cannot respond with the necessary speed to a dangerous situation. The security system will monitor your home and dispatch security personnel whenever the need arises. Some security systems also feature a wearable medical alert device for those with specific medical conditions to call for help when a medical situation arises. You can go on a vacation or attend to your job feeling confident and safe.