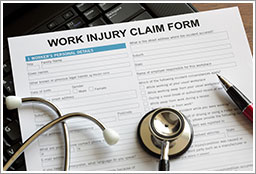 The causes of absenteeism are varied, and so is the impact on companies - from decreased productivity to a reduction in profit and morale.
Some employers are finding better ways to manage employee absence. Research shows a direct correlation between these five major employer practices and a better absence management program:
A full return-to-work (RTW) program, starting with a written RTW policy and a list of alternative duties for light duty clearance.
Referral process for employees to health management programs.
A central leave-reporting system for STD and FMLA.
Detailed reporting for disability and FMLA usage patterns, costs etc.
Use the same resource for STD, FMLA and other benefit programs
7 Positive Outcomes of an Absence Management Program
Enhanced productivity
Decreased overall absenteeism
Direct cost reduction
Better return-to-work ratios
Lower workers compensation premiums
Improved employee morale
Employers are recognizing the importance of managing absences, but most have a long way to go in managing their overall presenteeism program.
Implementing strategies to help workers stay healthy is critical to controlling costs. At R&R, we take wellness to a whole new level. Wellness programs will increase the health and longevity of employees and their families –which means that businesses can have a lot of control over their health insurance costs and the productivity of their employees – control that they don't know they have. At R&R Insurance, we call this program WellCompForLife!
Join our upcoming Work Comp Seminar to learn more!