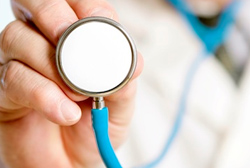 Great article on improving patient safety for care giving facilities such as hospitals and nursing homes. Read full article in Amednews.com, by Kevin B. O'Reilly.
These are things hospitals and nursing homes should be doing to protect patients.
Improve Hand Hygiene
Rates of hand washing are low, averaging 39%, with many doctors and nurses underestimating the activity's safety value. Research shows that effective hand hygiene initiatives improve knowledge of when to clean and how to clean, require demonstration of the knowledge, ensure that alcohol-based rub and gloves are available at the bedside, and guarantee that compliance is monitored continuously
Use barrier precautions to stop the spread of infections
Along with hand hygiene, barrier precautions are key to reducing the 1.7 million health care-associated infections that occur in the U.S. each year, which the CDC says kill about 99,000 patients annually.
Implement care bundles to prevent central-line associated bloodstream infections
About 250,000 bloodstream infections occur each year in the U.S., and these infections can triple hospital stays from seven to 21 days. Bloodstream infection rates in ICUs fell by nearly 60% between 2001 and 2009 thanks to wider use of a prevention protocol bundle.
Use real-time ultrasonography when placing central lines
Using portable ultrasound machines to get a real-time, two-dimensional view while placing the catheter has been shown in randomized trials to lower infection rates and improve other outcomes. For every 1,000 patients, ultrasonography-guided central-line placement helps avoid 90 complications, research shows.
Use protocols to reduce catheter-associated urinary tract infections
The most important step in preventing catheter-associated UTIs is to reduce use of indwelling urinary catheters. At least 21% of catheters are placed in patients inappropriately — for example, as a substitute for extra nursing care — and they often are left in long after they are needed.
Employ preoperative checklists to reduce surgical complications
The most well-known surgical safety checklist is one devised in 2008 by WHO, which cut mortality rates from 1.5% to 0.8% at sites in industrialized nations and developing countries. The checklist also helped reduce the surgical complications rate from 11% to 7% over six months involving nearly 4,000 procedures.
Improve venous thromboembolism prophylaxis
Between 350,000 and 600,000 Americans develop deep vein thrombosis each year. One key to improving use of these prophylactic interventions is health information technology that helps identify patients at higher risk for VTE. Medical and mechanical interventions can prevent VTE, Dr. Haut says. Low-dose unfractionated heparin and low-molecular weight heparins such as enoxaparin and warfarin are effective. So are compression stockings and pneumatic compressing devices.
Use preventive intervention care bundles to cut rates of ventilator-associated pneumonia
Pneumonia linked to endotracheal intubation accounts for 25% of ICU infections and is responsible for half of intensive care antibiotic use. Research shows that preventive intervention care bundles can cut rates of ventilator-associated pneumonia by as much as 40% among adults and children.
Avoid hazardous drug abbreviations
About 15,000 medication errors a year have been linked to using abbreviations such as "u" for "unit" and "q.d." instead of "once daily." Implementation of computerized physician order entry systems also can help eliminate the vestiges of this problem.
Use multi-component interventions to prevent pressure ulcers
About 2.5 million Americans develop bedsores each year, and about 60,000 patients will die from complications related to pressure ulcers acquired in U.S. hospitals. One bundle of preventive care measures has reduced pressure ulcers by 90% at a large health system, from a rate of 5.7% of patients to less than 0.5%. The bundle, dubbed SKIN, calls for continual assessment of the skin of at-risk patients, regular turning of these patients, management of incontinence to prevent soiling that can contribute to bedsores, and nutritional assessment for malnourishment that can enable the ulcers.
Health care organizations in Wisconsin wanting to know more about how to reduce their risk and liability exposures, contact knowledgebroker Jeff Thiel.