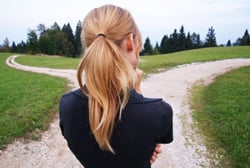 You should think twice before switching homeowners insurance - it could end up costing you money!
Lately, there's no shortage of commercials on TV trying to get you to switch to a new insurance company for "savings". It may not, however, be as easy as they make it out to be. Here are some key points from a great article by by Hank Coleman.
You'll Lose Discounts By Jumping Around
Most insurance companies have a built-in automatic discount if you've been with them for several years. If you begin to chase better insurance rates around the internet and through other companies that have strong advertising campaigns, you run the risk of losing this discount that you used to enjoy from your previous insurance company. Also keep in mind that if you split up your home and auto policies with different carriers, you also lose the multiple policy discount.
Missing The Fine Print

If you change homeowners insurance, be sure to read the fine print of your new policy. Does it require you to get a home inspection and new improvements made before your policy takes effect?
Lesson learned: One North Carolina woman recently switched her homeowners policy to a new insurance carrier only to find out that she needed to make over $4,000 worth of repairs to her aging home to begin her new coverage. It would not have been a major issue except for the fact that she had already canceled her original homeowners insurance before finding out about the expensive upgrades she had to make to her home. The upgrades now have all but negated the cost savings she would have enjoyed by switching insurance companies for years to come.
If you are considering switching, make sure that you're working with an agent that can give you multiple quotes and one that has the knowledge to discuss your options. Wisconsin residents should contact knowledgebroker, Dan Wolfgram, for more information.