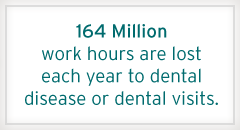 Retain the great employees that you have!
An increasingly diverse, multi-generational workforce and a growing desire for benefit choices means Wisconsin employers are challenged more than ever to offer access to a benefit program that serves a wide variety of needs without increasing their budget.
The Affordable Care Act, (PPACA) also known as Obamacare, is another reason why voluntary benefits are suddenly on the rise. Alternative choices for employees to fill in the coverage gaps will ensure their loyalty to your company, and secure their financial future.
Employees are interested! Employees - especially younger generations - are seeking more choices through their workplace benefit programs and are willing to share more of the costs.
Voluntary Benefits Available to Wisconsin Employers: