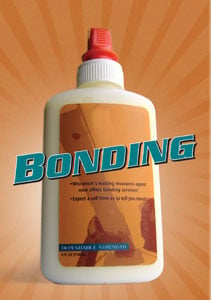 Contract Bond underwriters traditionally screen potential bond customers (contractors) on the basics of 3 C's Capacity, Character and Credit. The 3 C's are usually defined as:
Capacity:

to complete the work, the resources of manpower, equipment and track record of completing work in the category of the work contemplated.

Character:

the background and history of the contractor are positive indicators leading the bonding company to believe the construction company will endeavor to complete the work contemplated.

Credit:

A combination of financial statement and borrowing history which builds a case that the contractor has sufficient working capital, equity, profitability, and a bank relationship which all will assist the contractor in completing the work contemplated.
It takes a combination of these 3 basic measurement elements to potentially qualify for a bond. Recently with shrinking profit margins, and available work, we are encountering contractors who are strong in relation to capacity and character, but whose credit has eroded over the last few years.
In cases where credit has eroded, surety professionals at R&R Insurance will suggest the use of funds control to secure bonds for contractors seeking bonds in Wisconsin.
Funds control simply stated is a system of parking a job's revenues in an escrow account allowing the bonding company to be sure that the stream of revenues are going to satisfy job costs associated with the project at hand. Once costs are validated, project revenues are then disbursed by the escrow agent who uses those funds to pay the suppliers, subcontractors, and contractor at regular intervals throughout the duration of a project. This ensures that at the end there is a reasonable expectation that job costs are satisfied and profits can be realized.
Wisconsin contractors interested in improving any of their 3 C's or Wisconsin contractors interested in fund control options should contact Jay Zahn, Surety Specialist at R&R insurance Services.