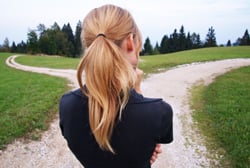 Voluntary benefits enable employers to offer their employees the ability to choose from a menu of benefits that meet the employee's needs, even if the employees pay the full cost of those benefits. Offering voluntary benefits for your employees through a group purchase platform can be better for both you and the employee.
Here are 7 great reasons to add voluntary products to your benefits strategy:
Voluntary benefits are not just for large accounts.
Today carriers are much more eager to offer opportunities to smaller or medium sized businesses, and third party administrators can be used to relieve any burden on the employer's human resources department. (Historically, carriers were only interested in selling these plans to large employers, and only big employers had the resources to administer multiple benefit streams.)
Voluntary benefits work well for both fully funded and self-insured clients.
In either scenario, voluntary benefits are a way to fill in the coverage gaps for employees who want supplemental benefits that are not provided within the plan. Voluntary benefits can also help in the negotiation process utilizing the voluntary products that reinsurers offer. Sometimes bundling can help seal the deal or sweeten the offer for your plan negotiations.
Voluntary benefits are ideal for clients moving to defined contribution plans.
In a defined contribution model, employees receive a set amount of funding to purchase the benefits that best fit their needs. For this approach to succeed, employers need to offer a wide variety of voluntary benefits that extend beyond the primary health care coverage. These could include dental plans, vision coverage, life insurance, accident insurance, critical illness insurance and even lifestyle products such as pet insurance, gym membership, ID theft protection or legal advice. These options will make the transition from full health care coverage to defined contribution benefits much easier for employees.
Voluntary Benefits can offer higher guarantee issue limits.
A guaranteed issue limit is the maximum amount for which an insurance company will insure an individual without receiving information concerning their insurability, i.e. a medical exam. Any time you can get higher limits without proving insurability - that's a good thing!
Voluntary benefits offer fewer underwriting hassles.
Guaranteed issue limits which don't require proof of insurability reduces the paperwork and underwriting headaches associated with processing applications that require underwriting scrutiny. Therefore - faster enrollment and quicker turn-around for HR administration. With everything else on the HR plate - less is certainly more!
Voluntary benefits usually offer lower premiums than can be obtained through individual policies.
Voluntary benefits purchased in bulk - or in group packages will offer group discounts or often times better products from which employees can choose. If employees where to purchase, for instance, dental coverage on their own, the pricing for an individual policy would be prohibitive. Offering affordable voluntary benefits for employees that won't break their budget, but yet give them the coverage they need, is a terrific benefit for employers to consider.
BONUS: many of these benefits can be paid with pre-tax dollars, which is a plus for both the employee and the employer.
Change always brings opportunities, and smart companies are adapting by using different strategies to continue to improve their benefit plans, and attract and retain the talent they need to succeed. Voluntary benefits are one more tool that can help them succeed.
Related articles:
Voluntary Benefits to the Rescue