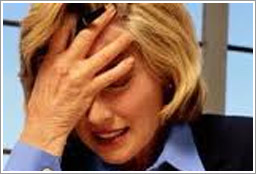 Forty-four percent of surveyed employees are concerned that their employer may reduce their benefits. As well, two-thirds are very concerned about having access to affordable health insurance as well as having enough money to cover increasing out-of-pocket medical costs.
These concerns have a negative impact on employee productivity. Employees who report being concerned about having access to affordable health insurance are also more likely to report distraction and stress at work and a decrease in their work quality.
Here are 3 ways you can reduce the stress that reform changes are having on your employees, and preserve productivity in the face of health care reform:
Offer supplemental Health Options
Voluntary supplemental health benefits such as accident, critical illness, dental, disability and vision coverages help employees cope with unplanned medical costs.
Cultivate Wellness to Promote Productivity
Healthy employees mean fewer costly medical interventions and absences and more productive employees. Wellness programs can work with proper communication, management buy-in and education.
Keep Employees in the Loop
Health Care Reform is a complex issue, and many employees are in the dark about how it will impact them. An ongoing communication plan to keep employees informed as the company considers its options and makes decisions can reduce concerns and help maintain productivity.
At R&R, we take wellness to a whole new level. Wellness programs will increase the health and longevity of employees and their families –which means that businesses can have a lot of control over their health insurance costs and the productivity of their employees – control that they don't know they have. At R&R Insurance, we call this program WellCompForLife!
Join the WellCompForLife discussion on LinkedIn!
For more information about WellCompForLife, about self-funding your health insurance plan, health care reform or basic employee benefits questions, contact knowledgebroker Laura Stehno.