Are your driver qualification files ready for inspection?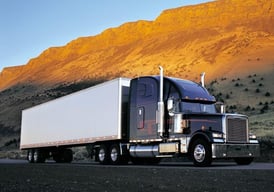 Are
they
meetin
g
al
l federal
r
eg
ul
a
ti
o
n
s
?
Each employee driver should have a two-sided file folder. T
he left side is for forms from the employee's initial hiring.These forms should be kept for the entire time he or she is employed and 3 years after the driver has left employment. The right side is for forms to be kept for 3 years reoccurring. Se
e the example belo
w
: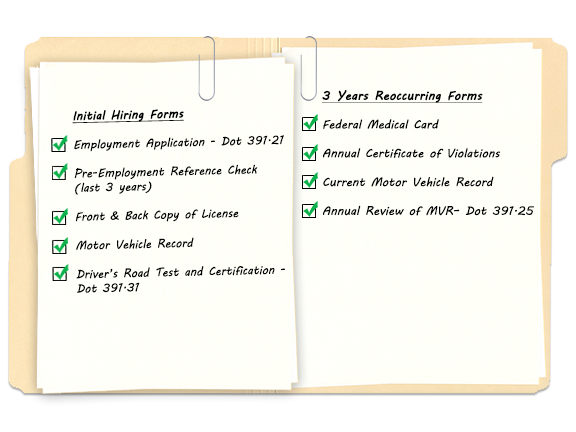 Additional forms recommended to keep in the file:

• Alcohol & Drug Requirement Signature Page
• Hazmat Training Certification
• Signed Motor Vehicle Record Release

We advise to keep the items only as long as "legally" necessary and to implement a purging schedule.

Click here for additional trucking resources.