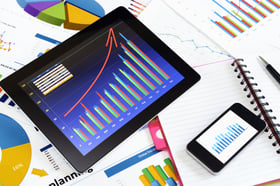 Does your organization desire the freedom of a self-funded insurance plan, but need a little more certainty for budgeting concerns? If so, level funding might be the answer to your employee benefits questions.
Level funding is an option that can coincide with a self-funded plan. With level funding, employers pay a set amount each month to a carrier. This amount typically includes the cost of administrative and other fees and the maximum amount of expected claims based on underwriting projections, as well as embedded stop-loss insurance.
Pros of Level Funding
Do not need to pay premiums that are based on community rates
Only pay the actual claims + administrative fee
Money set aside each month to cover claims that is NOT used will be refunded at the end of the year from the surplus
Cons of Level Funding
You will still need to pay the claims
The administrative fees may cut into the savings you hope to gain from having a self-funded plan
Many level funding plans restrict their offerings to companies with a certain number of employees
R&R Insurance has extensive experience in the world of employee benefits. We welcome the opportunity to discuss the pros and cons of level funding for your organization.
Information provided by Zywave, Inc.