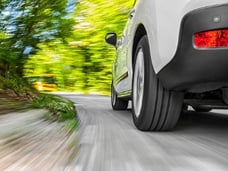 You have a small business, your company doesn't own any automobiles, and no one drives for their job… you don't need any auto policy, right? Wrong!
Do you or your employees occasionally visit a customer? Do you drop items off at the bank, even on the way home? What about go out for a company lunch? Rent a car to drive to a seminar or trade show? Then you might want to consider Hired/Non-owned Automobile coverage.
Hired/Non-owned Auto coverage is auto liability coverage for your business when your employees are driving on work-related matters. In the event there is an accident, defending your company in case of a lawsuit. This coverage comes in to play when there is a vehicle being driven by you or an employee that is Hired (i.e. rental cars) or Non-owned (by the company). So if an employee is driving his or her own vehicle to attend a trade show, there would be liability coverage to protect the business.
This reasonably inexpensive coverage can be added to most general liability policies. Contact R&R Insurance for more information.