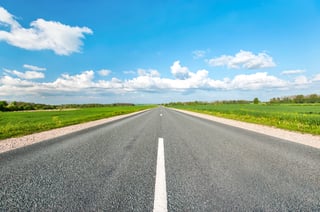 Every two years, the Wisconsin Worker's Compensation Advisory Council (WCAC) negotiates a bill that goes off to the legislature for consideration. The WCAC, made up of 5 representatives from management and 5 representatives from labor, tries to come to agreement on a bill that makes modifications to the Worker's Compensation Act. It has a long standing history in our State, with each side attempting to get changes that benefit those they represent.
There are several potential changes that are noteworthy for this cycle. Here is a summary of the big items:
Fee Schedule: Both sides have agreed that there is a need for a fee schedule as a way to better control medical expenses. We are one of the few States in the country that has no fee schedule. As a result, it's not uncommon for a work related medical procedure to cost two to three times more than the same procedure that is non-work related. The challenge here is that the fee schedule has not yet been developed and it is supposed to be based on negotiated health insurance rates. Networks are very protective of the rates that they have negotiated with providers. I see that as an obstacle. The other component of this proposal is that any savings realized from the fee schedule are to be shared with injured workers. Call me a pessimist, but I will be surprised if this ends up looking anything like what the management representatives envisioned.
Permanent Partial Disability: Permanent Partial Disability rates will increase substantially over the next two years. The current rate is $362. That will increase to $382 in 2018 and $407 in 2019. Those are some hefty benefit increases at 5.5% and 6.5% respectively. How do those percentage increases compare to your budget for merit increases?
Injury Multiplier: This provision could prove to be quite expensive for businesses. This will allow an additional 15% in benefits to workers with scheduled injuries who are not able to come back to work within 85% of their pre-injury wage. This is a benefit that did not exist in the past.
It appears as though the management representatives gave some big increases in indemnity benefits in hopes that savings from a fee schedule will offset those increases. Time will tell.
There are several other proposals as part of this agreed bill that will impact the premiums moving forward including supplemental benefits, loss of hearing and treatment of opioids. For a full list of changes, click here.
Please feel free to reach out to me if you would like to better understand how these changes could impact your worker's compensation premiums.