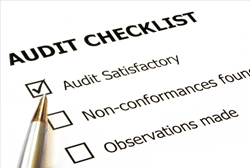 In 2009, medicare reclaimed $2.51 billion from physicians and other health-care providers which is a 29% increase over the prior year. Over $441 million in federal medicare money was returned in 2009 which was a 29% increase over 2008.
R&R Insurance offers protection for your practice and reputation with FFActs Regulatory Compliance Insurance. Coverage Includes:
Protection from Alleged Medicare/Medicaid Overpayment and Commercial Payor Audits (including RAC)
Alleged Violations of HIPAA (Patient Privacy), STARK (Patient Referral) and EMTALA (Emergency Room Treatment)
For Medicare Commercial Payor audits, Regulatory Insurance covers penalties, fines, defense and consulting work up to $1 million for a single claim
provides experience legal experts and consultants
Offers protection from six year Medicare look back period
Board of Medical Examiners review coverage included
For more information about Regulatory Compliance Insurance, contact a knowledgebroker.