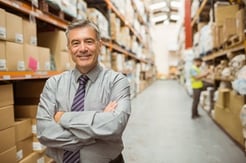 We are frequently asked "Who is covered under our commercial general liability policy?"
Reading your commercial GL policy and determining who coverage applies to can be confusing. The list below will more clearly outline who your coverage applies to:
Individual: Named individual and their spouse
Partnership or Joint Venture: Named partnership, named joint venture, partners, members, and their spouse
Limited Liability Company: Named LLC, members, and managers
Organization (Corporation): Named entity, executive officers, directors, and stockholders
Trust: Named trust and trustees
In addition to the list above, there may be others who are afforded coverage under your policy with differing circumstances. In order to determine any gaps, contact your KnowledgeBroker.