All that you have today –
Protected for tomorrow.
Relationships Matter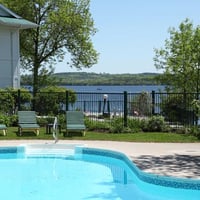 Over 15,000 families (and growing) place their confidence in us as one of their trusted advisors. With access to the best insurance markets, we provide superior coverage to protect your family and the possessions you've worked so hard to acquire.
Every client of R&R's Private Client Division benefits from the advocacy and knowledge of an exclusively assigned Client Advisor, supported by a team of over 20 licensed professional agents. With over 96% of families staying with R&R year after year, we'll let our numbers speak for themselves.


A Proactive Approach
Our goal is to protect you and your family from potential catastrophic losses. We start with a comprehensive review of your unique exposures and current insurance, and recommend a program to increase protection, ease administrative burden and manage cost. But our services don't stop there. Our proactive program and service plans provide ongoing communication and check- ins throughout the year.
Uncover Coverage Gaps
R&R's Private Client Division provides superior concierge service including proactive risk reviews, customized to meet your needs and schedule. In addition to our property inspections, appraisal coordination, and home inventory assistance, we have an in-house claims consultant with a law degree available to take an extra look at complex claims when you need it most.


No Obligation Review
To ensure you and your family are properly covered, a periodic review of your insurance policies is crucial. Let us take a second look at your home & auto policies and we'll give you a gift card - simple as that.