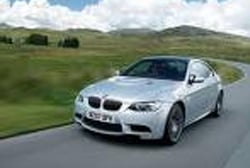 Rental car insurance is always a sticky issue because of the differences in rental car company contracts and the wording of your personal auto policy. Since each rental company has different verbiage in their contract, and each car insurance policy is a little different, we'll be talking generalities below and leave it up to you to find out the specifics for your situation.
If you have a personal auto policy, you may have coverage that extends to your rental car. Most car insurance policies have wording that provides physical damage coverage to any 'non-owned auto' which is defined as any private passenger auto, pickup, van or trailer that is not owned by you or any family member and is being operated by you or any family member (this is not exact wording). A rental car fits into the definition of a non-owned auto, so physical damage coverage would apply either primary or excess if you carry physical damage coverage on any of your own vehicles. If you only carry liability coverage on your personal auto policy, there would be no physical damage coverage provided when you drive a rental car.
Very important note: If you noticed in the definition of 'non-owned auto', there was no mention of truck, jet ski, 4-wheeler, motorcycle, etc. Your personal auto policy does not provide coverage for these types of vehicles. So the next time you rent a U-Haul truck or other vehicle that does not meet the definition of 'non-owned auto', make sure you check with your insurance company to see if any coverage applies.
You may also want to contact your credit card company to see what rental car coverage is available if you charge the full rental cost to your credit card. Many cards provide some limited coverage on an excess basis, which could offer some additional protection.
In summary: Should I purchase the rental car loss damage waiver?
1. If you have physical damage coverage - not needed
2. If you only have liability or comprehensive coverage - definitely, yes!
Wisconsin residents, contact knowledgebroker Kori Cumley today for more information on rental car coverage!