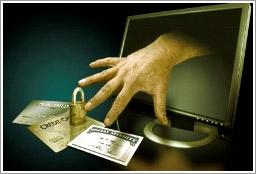 While cyber insurance policies have been available in the market for years, I find that confusion still reigns as to what these policies cover. This confusion is warranted. The number of different policies available for cyber liability coverage along with an increasing number of endorsements that can be added to policies makes data breach coverage harder and harder to understand.
Here are the 7 Key elements to cyber liability coverage that you should look for in a cyber liability policy:
Forensic Expenses:
You have determined that data has been compromised and need to investigate what happened, how it happened, and what information was accessed. The expenses to hire an outside forensic team for discovery is covered.
Legal Expenses:
You will need legal representation in order to determine the scope of the federal and state notification requirement breaches. You will also need legal counsel to defend you in the event a suit is filed against you.
Notification Expenses:
These expenses can include postage, paper, printing, call centers, etc.
Regulatory Fines and Penalties:
What more can I say? The government will want, and get, their pound of flesh.
Credit Monitoring and ID Theft Repair:
While not legally required, it is generally agreed that offering these services to the affected parties will reduce potential legal liability and is considered the right thing to do.
Public Relations Expenses:
The manner in which the breach is reported to the media is crucial to restoring your reputation and maintaining your clients, vendors, business associates, partners, and patients.
Liability and Defense Costs:
It's not uncommon for class action lawsuits to be filed against you following a breach. You will need legal representation which can be of your own choice or appointed by the carrier. Either way, coverage is available for these costs.
Most policies will include some coverage for all of these components. The limits, deductibles, coverage triggers, and scope of coverage can vary greatly from one carrier to the next. At R&R we believe that securing the right policy for your business is a process. We can help you understand your risks and exposures and craft a policy that meets your expectations.
Related articles:
Average Cost of Corporate Data Breach is $7.2 Million
Transfer Your Cyber Liability Exposure
For more information on how to protect your company against the cost of a data breach or anything regarding cyber liability, contact a knowledgebroker.