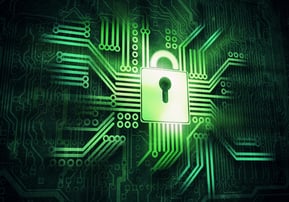 Large or small, all businesses are a target for cyber-attacks. Whether it's a fraudulent email being sent from someone disguised as the COO, or an intercepted wire transfer - businesses must continue to be diligent in preventing these situations from occurring within their four walls.

With the help of experienced professionals, we've developed a list of tips to help your organization avoid fraud activity (such as forged checks or stolen cards) and business email compromise.

Payments & Checks
Convert all paper based payments to electronic. Checks contain a company's entire banking identity, so the more they can be avoided, the better.
Keep checks in a locked drawer that only specific employees have access to.

If using signature stamps, keep these in a locked drawer as well - but separate from any checks.

Monitor check orders and limit those who handle the checks.
Review and update the signature cards at your bank annually (at a minimum).
Never pre-sign checks – under any circumstance.
Implement ACH filters and Positive Pay.
Use dual authorization for ACH and wire transactions.
Review transactions before they're sent to the bank.
IT Systems
Work with your IT department or vendor to ensure safeguards are in place.
Flag all outside emails as "external."
Be aware of fraudulent emails (typos, poor grammar, inconsistencies in email addresses, etc.).
Change passwords frequently and don't have your internet browser "save passwords."
Employee Processes
Provide education to employees on fraud and fraud prevention.
Have a social media policy in place to limit what is being used in the workplace and while connected to the company's wi-fi network.
Have a process in place for when employee involved with Accounting leave the organization.

Alert your bank of employees who've left that had banking responsibilities.
Change passwords that previous employees had access to.
For more information about having the right insurance in place to properly protect your business, contact a KnowledgeBroker at R&R Insurance or take the free cyber risk calculator below.


Sources:
Westbury Bank
Association for Financial Professionals
BVS Performance Solutions
JP Morgan Chase