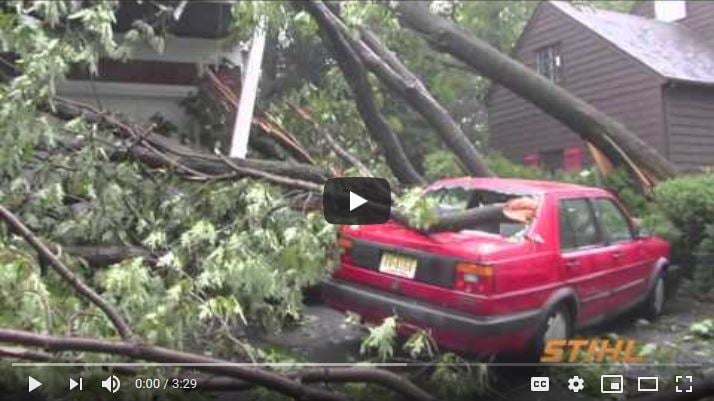 One of the most common, and usually preventable claims, we see year round is tree damage to homes and cars. Occasionally, poorly maintained trees can cause injury to people or pets. And lets not forget when a poorly maintained tree on your property falls onto your neighbors house ... it makes those neighborhood block parties a little "interesting"!
These claims can be not only dangerous, but also costly. Preventative tree care should be part of your overall home maintenance program.
Landscape care in the Fall

Prune unruly branches (leave the larger ones to the professionals!)
Inspect trees for dying limbs, insect damage, or signs of disease
Nourish trees with water and mulch
Plant new trees in the Fall

Do not build new structures near or around a tree - it can damage tree roots and growth space
Monitor and observe trees over time

Get a guide for identifying types of trees and potential disease
Have an ISA-Certified arborist visit your property for an assessment on the health of your trees

Choose the right trees for your property

How tall and wide will the tree become?
How fast will the tree grow?
Does it lose leaves in the winter?
In Fall, it is also important watch for leaves that fall on your driveway or street - wet leaves become a slip and/or driving hazard.
Enjoy the beauty that nature offers with a well landscaped yard. It also keeps you, and your neighbors, safe!