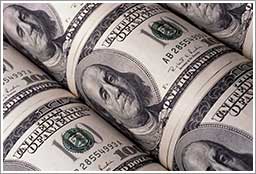 When it comes to our banking relationships many businesses and individuals are lulled into believing that their funds are totally secure. While all banks accounts are insured by the FDIC, many do not realize that the FDIC insurance only covers bank failures and does not apply in the case of theft by fraud. Since fraud, in particular social engineering fraud, is costing businesses billions of dollars, it is vital to understand what your bank's position is regarding the safety of your money.
Is there any protection that your bank is providing in the event of fraud?
Here are some questions that business owners should be asking their bankers:
Is the bank insuring our funds in the event that our user name/password is stolen and used to transfer money out of our account?
Does the bank offer any protection in the event that our employee is tricked into transferring money out of our account?
If our corporate credit/debit card is lost or stolen is there a limit on any amounts charged that we are responsible for?
What are the bank's responsibilities in the event that a bank employee is tricked into believing that they are talking to our authorized representative and a funds transfer is allowed to be completed?
How secure are our funds in the event that the bank itself is hacked into?
In addition be sure to address all types of accounts that you may have, checking, savings, money market, retirement accounts, trusts etc. It is better to have this conversation with your bank prior to money disappearing from your account.