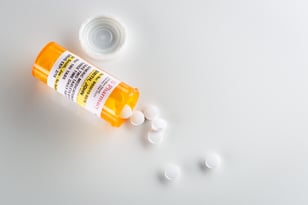 On May 30th President Trump signed into law the "Right to Try" legislation. This new law gives terminally ill patients the right to use experimental medications that have not yet been approved by the Food and Drug Administration.
New pharmaceuticals brought to market must complete three phases of clinical trials that often take years to complete. The first phase of trials requires a company to prove the drug is safe for humans and that the drug itself will not poison the patient. Phase 1 trials are often conducted on as few as 30 patients. The later clinical trials that supersede Phase 1, determine whether the drug is effective at treating the condition for which it is intended without problematic side effects.
The new "Right to Try" law allows a physician to administer a medication that has only cleared Phase 1 clinical trials. These medications would still be considered experimental and not covered by health insurance. Both the drug manufacturer and physician would be exempt from liability as a result of the trial medication's failure to perform.
This legislation was developed for individuals that are suffering from terminal conditions such as amyotrophic lateral scleroses (ALS) for which there are promising treatments in the midst of the approval process.
For more information, contact a KnowledgeBroker in our Employee Benefits Practice.
To learn more about the moving parts that make up pharmacy and what you can do as a plan sponsor to address the cost, attend R&R's upcoming Prescription Drug Seminar.