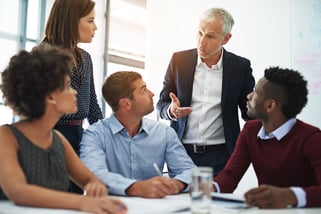 A consistent challenge for majority of businesses is how to effectively attract and retain employees. With millennials making up the majority of the workforce, businesses must alter their tactics in order to stay ahead.
Like years before it, 2018 was no exception to the rising increases of health insurance coverage. Since 2017, single coverage insurance premiums have increased by 3% while family coverage has increased by 5%. Nowadays, employees get their pick of affordable health care coverage options that best suit their lifestyle. That being said, employers must be able to differentiate themselves if they want to attract and secure talented employees.
A successful tactic for retaining employees is taking a look at the needs of the employee and stacking them against financial realities. The outcome of this is to offer meaningful benefits and cover majority of their costs.


Meaningful Benefits: Benefits employees actually want and will use.
Securing Talent
Turnover is a reality that all businesses have to cope with. But poor retention is something you can change. To do this you have to know and have these three things:
Know the reasons behind why employees have decided to part from your company
Data: have analytics and information for why people leave as well as why people are staying
Analyze: be able to put all of the information gathered so you can implement effective tactics and change the future outcome
Amongst the information gathered, you want to design strategies that will better your goal of securing talent. Look for patterns and brainstorm ways that you can break that particular trend (ex. Why people are leaving?).

Understanding the Millennial Mindset

As mentioned earlier, millennials are flooding today's workforce. This makes them the prime target for your attracting efforts. Medical, dental and vision insurance alone are not going to have millennials flocking to your company. So how do you start from here? You need to understand the mindset of a millennial. They put choice and affordability at the top of their list. The main goal in all of this is to enhance lives by reducing financial burdens.

To learn more about how to effectively attract and retain employees, click here or contact a KnowledgeBroker for more information.