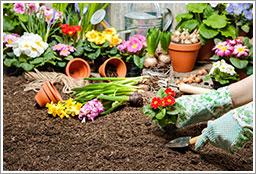 Most of us are familiar with the run-of-the-mill claims that typical home & auto insurance policies cover. You're having a summer barbeque and the deck catches on fire. Covered. You're teaching your teenage son to drive and he rear-ends the neighbor's car. Covered.
Accidents, while unfortunate and unexpected, do happen. But the peace of mind that comes with buying a quality insurance product and knowing it will be there to help you pick up the pieces can help ease the anxiety that is associated with these unexpected events. (It may not help calm your nerves when getting back in the car with your teen driver, however.)
But what about those rare instances when the truly unexpected claim arises? You know, the type of claim that you never thought would happen to you? Do you know how (or if) your insurance policy will respond? Take the test below to find out if these bizarre incidents are covered by your home and auto policies, and start building your insurance knowledge!
You finally get those pesky mice out of the basement only to find they've made a home in your car. They've created a beauty of a nest and chewed away at the electrical system. Covered?
Your full-time college student forgets to lock her dorm room when she leaves for class one morning. She comes back to find that her brand new flat screen TV and shiny laptop are gone. Covered?
A nasty summer storm strikes and you're left with no power. The fridge you filled on Sunday starts to warm up and all of your fresh groceries are now spoiled. Covered?
You're doing the annual spring tree trimming and decide to tackle those annoying branches hanging above your bathroom skylight. You make one wrong move and a branch goes straight through the window. Covered?
If you answered yes to the questions above you are an expert insurance policy holder! All of the incidents above would be covered under your home or auto policies.
It's important to remember that all insurance policies do have coverage gaps and exclusions, so we recommend reviewing your policy annually to ensure that it continues to meet your family's ever-changing needs. If reading insurance contracts does not sound like your idea of a good time, please contact us – we'd love the opportunity to walk you through this process!