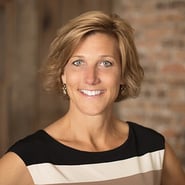 With a unanimous vote, R&R's Michelle Froehlke was voted to a position on Progress Lakeshore's Board of Directors. "We anticipate [Michelle's] skills and experience will be an asset to our Board", Executive Director Peter Wills.
R&R Insurance continues bringing resources to Northeast Wisconsin. "The appointment of Michelle speaks to our continued expansion and engagement in the Northeast. As an active member for many years, we are excited for Michelle to continue making a difference in the local community!", David Lancaster, Executive Vice President - Employee Benefits at R&R Insurance.
Progress Lakeshore is an organization providing technical assistance to existing businesses and entrepreneurs in the area on how to start up, expand and grow; in turn, growing our economy. For the past 15 years, Progress Lakeshore has been helping businesses navigate unknown territories and come out successful - improving our area's overall economy in the process.