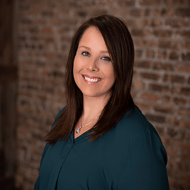 Waukesha, WI - R&R Insurance Services welcomes Nicki Johnson, SPHR as the Human Resources Director.
Nicki comes to R&R with 13 years of experience managing the full spectrum of Human Resources programs and services. Her experience ranges from recruiting to employee relations, compensation and benefits, training and development, performance management, regulatory compliance and more.
"Through Nicki's leadership, we're taking the employee experience to the next level and improving efficiencies. With her diverse background, we're excited about what she brings to the table" states Michael Franz, Chief Operating Officer.
Most recently, Nicki was employed with Mayville Engineering Company, Inc., where she worked as the Director of Human Resources. Previous to this, Nicki worked as the Director of HR for Spacesaver Corporation, and she also spent time as the HR Manager for E.K. Machine Company, Inc.
Nicki is also the acting Chairman of the Board for the Beaver Dam Chamber. This comes after two years as Director.
R&R Insurance Services, Inc. has served the insurance needs of southeastern Wisconsin since 1975. Today, R&R is Wisconsin's largest singly owned independent insurance agency offering businesses and individuals a full range of insurance products including property casualty, bonding, employee benefits, workers compensation, liability, life & health, wealth management, Medicare, home & auto. R&R is also a shareholder with Assurex Global, a worldwide network of leading independent insurance agencies. For more information, visit www.myknowledgebroker.com.