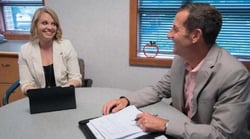 Waukesha - Working with several employees of the millennial generation has had more ups than downs, said Dan Wolfgram of R&R Insurance. As the executive vice president of personal lines, marketing and communications for the family owned Waukesha insurance company, Wolfgram said millennials are quick to adapt and learn.
"They have the ability to to multi-task," he said. "They are not looking to do a traditional job."
Click here to read the full article from the Waukesha Freeman.