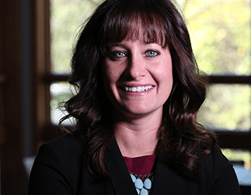 Waukesha, WI – Brandy Enger of R&R Insurance Services was recently named Private Client Executive.
As a Private Client Executive, Brandy excels at providing customized, holistic solutions for high-net worth individuals and families. From home and auto insurance to coverage for families' most valued assets, her extensive knowledge of the risks that affluent individuals face provides solutions for how to mitigate their potential impact.
Brandy's expertise includes contracts with exclusive carriers that close coverage gaps, proactive claims advocacy for complex claim situations, and unbiased advice on both domestic and international issues. In addition, Brandy specializes in developing relationships with clients' trusted advisors - from wealth managers and financial planners to attorneys and accountants - to form a cohesive team that works together to create a holistic approach to asset management.
"Brandy is an incredible asset to our qualified team of insurance professionals," states Dan Wolfgram, Executive VP Personal Lines. "R&R is proud to insure successful families throughout Wisconsin and we look forward to the new opportunities Brandy brings to our team."
Brandy earned a Bachelor of Business Administration in Human Resources Management and Services from University of Wisconsin-Whitewater. She joined R&R's team in 1999 as a Personal Lines Customer Service Agent and has held the role of Director of Personal Lines for the last 18 years. Actively involved in the Oconomowoc Chamber, Brandy also sits on WCTC's Business Management Advisory Board.