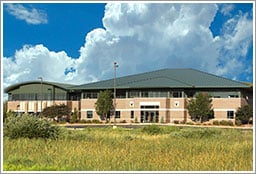 Waukesha, WI – R&R Insurance Services, Inc. recently announced the acquisition of Frett Barrington Ltd, a locally owned and independent insurance broker in Pewaukee, Wisconsin. The blending of these two well-established agencies in Waukesha County allows for a greater breadth of resources to employee benefits clients.
"We are excited about the partnership with R&R Insurance, and look forward to the additional resources we will have by combining our business practices," comments Terry Frett, President of Frett Barrington. "R&R also shares our passion for customer service and giving back to the communities in which we serve. This has always been, and will continue to be, important to the associates of Frett Barrington."
"This is a tremendous opportunity for all involved and we at R&R are lucky to be in this great position. It reinforces our commitment to do business in southeastern Wisconsin," said Ken Riesch, President and Owner of R&R Insurance.
R&R Insurance is celebrating over 40 years of service in southeastern Wisconsin and has been named one of the top 100 Property & Casualty agencies nationally by Insurance Journal. Locally owned and operated, R&R is committed to personal service, quick claim response, and the highest level of knowledge and expertise.
Click on the following links to read announcement letters from owners Ken Riesch and Terry Frett.