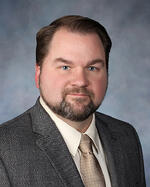 R&R Insurance Services, Inc. welcomes Richard Kick as Commercial Account Executive. Kick has more than 20 years of insurance and auto industry experience. Kick has held multiple sales and management positions with prominent Wisconsin auto dealers, most recently with Lexus of Madison.
Kick has also held Finance and Insurance Executive and Account Executive positions with the nationally recognized carrier Zurich NA – well-known in the auto industry for their reinsurance programs.
"Richard brings extensive franchise finance and insurance experience to our Dealers Services Group. We are poised for significant growth in the franchise dealer arena", states Frank Maurer, Executive Vice President of Commercial Sales for R&R Insurance Services. "We are counting on him to expand our Dealer Services program to Central and Western Wisconsin."
Kick holds a Bachelor of Arts degree from The University of Wisconsin, Oshkosh, Oshkosh, Wisconsin. He holds CIS and AFIP certifications as well as being licensed in Life, Health, and Property Casualty insurance. Kick also served in the U.S. Army and is a veteran of Desert Storm.