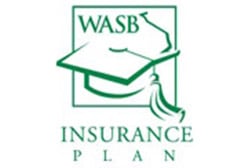 The Wisconsin Association of School Boards Insurance Plan ("Plan") is pleased to announce the establishment of its Endorsed Agent Program. Five insurance agencies specializing in serving the property and casualty and employee benefits insurance needs of Wisconsin school districts and CESAs have been endorsed by the Plan, R&R Insurance Services of Waukesha, WI is one of the agencies for the Property & Casualty insurance Plan.
The endorsed agencies were selected based on their knowledge, depth of resources, and experience in facilitating the provision of insurance and risk management services meeting the special needs of Wisconsin school districts and CESAs, and their willingness to collaborate with the Plan to expand programming in this regard.
Plan Chair and Elk Mound School District Board member Tim Sivertson is enthused about the new program. "These firms have made a commitment to offer Wisconsin school districts and CESAs insurance and programs which meet districts' ever-changing needs. That's vitally important as school boards face the challenges presented by reduced budgets and legislative changes."
"All employees will benefit from the Endorsed Agent Program as the Plan and agencies work together to analyze and communicate ideas which yield the most favorable results for improving health and reducing injuries," says Nancy Thompson, Plan Trustee, WASB, Inc. Board President and Waterloo School District Board member.
Wisconsin School districts and CESAs are encouraged to contact R&R Insurance for more information.
R&R Insurance Services: Bill Hattendorf
800-566-7007, Ext. 2128, Bill.Hattendorf@rrins.com