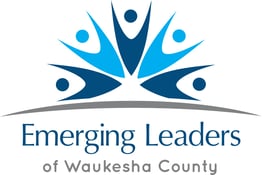 Waukesha, WI - The Waukesha County Business Alliance recently announced the five winners of its inaugural Emerging Leaders of Waukesha County awards program. Celebrating young professionals who have shown personal initiative, determination, and commitment to their careers and their community, R&R is honored to announce Commercial Account Executive, Mike Payne, as a winner.
The Alliance states they received numerous nominations for the awards, and an independent judging panel reviewed nominees based on six criteria: community service involvement, achievement of professional goals, having a team mindset, continual self-improvement, possessing leadership traits, and seeking ways to advance.
Published in an announcement from the Alliance, Mike is described as exceeding his professional goals at R&R despite being new to the insurance industry, being actively involved in the community including various chair and board member positions, and ran for the Waukesha County Board in District 19.
To read more about the awards program and the five winners, click here to view the complete article.